*Magne Pad
Biomagnetic Veterinary Pad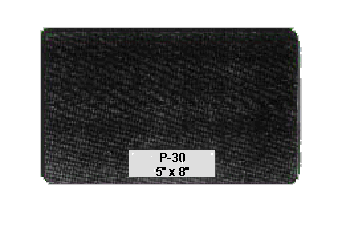 Currently Used World Wide
---
Helps reduce pain
Designed for repeated use
Helps reduce healing time
Permanent Energy
No Harmful Side Effects
1. This is a thermoplastic permanent magnetic material, that is double charged with high intensity lines of magnetic polarity to produce greater magnetic power.
2. Can be cut to any size.
3. Held in place by regular bandage.
4. Still allows prescribed medication to be used as usual.
---
Some Applications for the Magne-Pad
Chronic and Acute Tendonitis
Hematomas
Chronic Disease of the Joints
Osselets and Spavin
Fractures
Bowed Tendons
Pulled Ligaments and Suspensory
Arthritis
Muscular Tension
Curbs and Capped Hocks
Cicatricial Keloids
Circulation
Daily Maintenance for Horses in Heavy Training
Warning: Magne-Pad can damage audio and video cassettes as well as electrical instruments and appliances in close proximity!